If you are a young parent this is surely for you.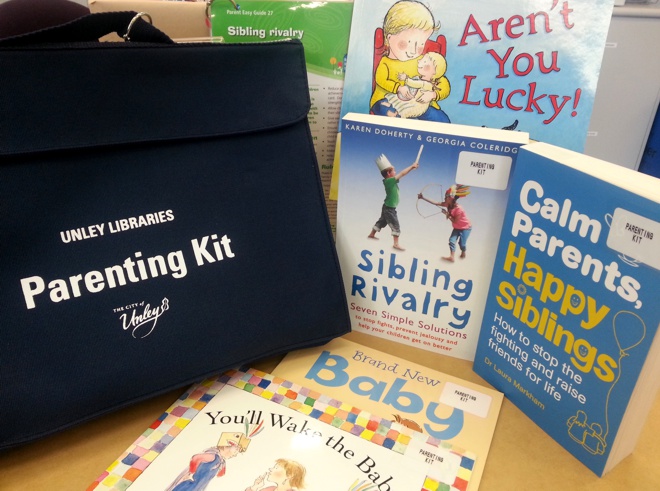 The Unley Libraries is ever looking to provide a service relevant to today.
Our Library's Youth and Children's team are excited to announce the launch of our new Parenting Kits! A great initiative that redefines what Libraries might provide their community.
Each kit contains several adult non-fiction parenting books, information sheets, and related children's picture books on a specific parenting topic. Our first four kits have been released and are themed around Sleep, Toilet Training, Parenting through Separation and Divorce, and Sibling Rivalry.
Each kit is designed to encourage the discussion of life events and difficult topics through reading and carer-child interactions.
If you are a young parent, a new parent, about to become a parent or you have been around a while I encourage you to check this out. Call into Unley, Goodwood or Fullarton and check for yourself.
And watch out. This is just the start. Two new  additions will follow soon covering Grief and Food.