As I indicated in my recent Design King William Road Blog Council has listened to what you wish the future King William road should look like. We are pumped too that you see it as more than pavers v bitumen.
Unlike the picture being painted in the media, it is about
greening;
better access across the street;
more outdoor dining and meeting and seating spaces;
sanitary conveniences;
This paints a picture of a pedestrian environment more than a vehicle dominated space.
With this information we have put together several design options. These options we are presenting are our interpretation of what you have asked us for.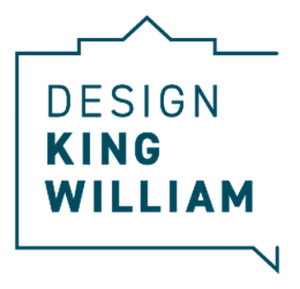 They test the structure of the road, the surface of the road and the profile of the street. The options can be seen by visiting our shop front on King William Road or by visiting www.designkingwilliam.com
The first and I suggest most important in designing King William Road is the structure of the street. We offer three options. They are increasing to different degrees greening elements, pedestrian crossing points, outdoor spaces with a commensurate reduction in on street carparking.
The second is (yes) the surface. We offer three options again. They include variations of the extent of and areas to be paved.
The third is one I encourage everyone to understand. It focuses on kerbing between foot traffic areas and vehicle access areas. The options include keeping the traditional kerb and water table kerbing we have now. The other options include an alternative of a roll over kerb and a no kerb option.
The no-kerb option is surely (if I can prompt) the one that provides the safest and more inclusive crossing the street options we can provide. People using mobility scooters and chairs or parent s pushing prams will find this the best option. It will be the best option to for a safe event environment (just like Rundle Mall).
We are inviting you to put your views to us again. You can do this, once again by visiting the ship front or on line at www.designkingwilliam.com
Please do this. It is your street after all.